10 Healthiest Flours To Use In Our Daily Life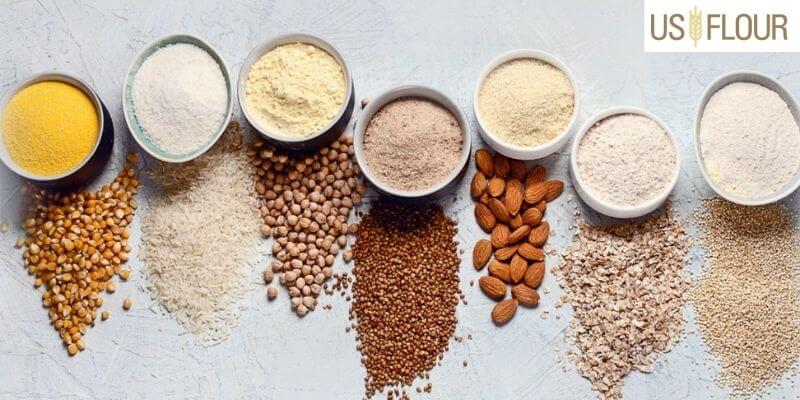 Flour is a staple ingredient that is there in almost all kitchens. Flours are of different types and milled from distinct grains. You use flour in baking a wide range of food items, such as bread, pastry, cakes, desserts, pasta, cookies, scones. We have listed the ten healthiest flours that people use in their daily cooking.
#1 Almond Flour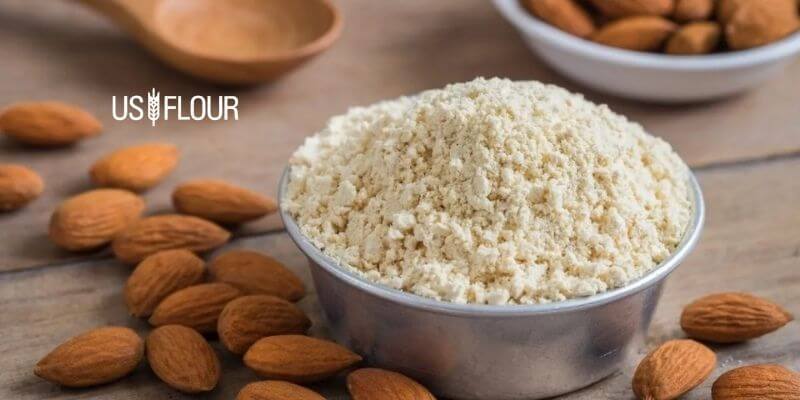 The almond flour is milled from blanched almonds. The skin of the almond is removed, the nuts are properly dried, and then the flour is milled. There are two types of flour. Both types of almond flour are healthy. The finely milled flour(without the almond skin) has a smooth texture. Another variety of almond flour is milled along with the skin, and it has a coarse texture. It is highly nutritious and rich in healthy fats, folic acid, and iron. It has a high amount of protein and fiber.
#2 Whole Wheat Grain Flour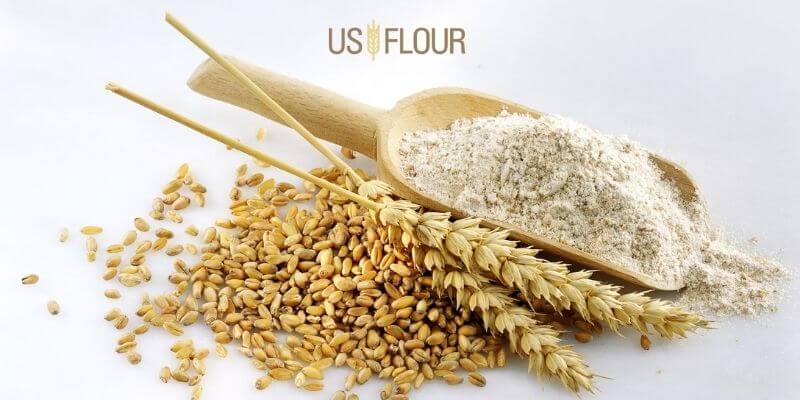 This flour is healthy because it is milled from wheat kernels. The wheat kernel comprises germ and bran. These are vital components of wheat grain that impart protein, fiber, minerals, vitamin B, and antioxidants to the whole wheat flour.
#3 The Flour Made From Oats
As the name suggests, the oat flour is milled from high-quality whole oat grains. Oat flour is healthy because it contains fiber in the highest quantity. Besides fiber, oat flour is known for its nutritional benefits. You will get a unique fiber from the oats flour — beta-glucan that is useful in digesting insoluble fats in the body.
#4 Coconut flour
Coconut flour is highly nutritious because it is gluten-free and the best alternative to all-purpose flour in baking. Coconut flour is prepared by drying the coconut meat thoroughly and then milling it into a fine flour-like texture. Coconut flour is extremely rich in fiber, carbs, proteins, and various other minerals. You can use coconut flour in muffins, cakes, and cookies.
#5 Quinoa Flour
People consume Quinoa as whole grain and other different forms. The Quinoa flour is milled from the highest quality quinoa grains. It is a gluten-free flour with a fruity or nutty aroma. You can use this nutritional flour in preparing desserts and sweet dishes. It contains nine different amino acids that are useful for keeping your body healthy. Along with amino acids, you get essential minerals, fibers, vitamins, iron, and antioxidants.
#6 Chickpea Flour
If you have not tried chickpea flour yet, it is the right time to do so. Chickpea flour is healthy because it comprises fibers and healthy proteins, iron, and essential vitamins. Chickpea flour will help you build strong blood cells and improve the absorption of oxygen.
#7 Rye Flour
Rye is a type of wheat that has an earthy flavor and aroma. Rye flour is good for digesting food because it is very light and highly nutritious. Rye berries have different appearances. To get the highest quality flour, you need to choose the darkest rye berries. This flour is rich in carbs, fats, protein, and fiber. It is used for baking artisanal bread and is available in three different variants — light, medium, and dark.
#8 Buckwheat Flour
Buckwheat flour is also a kind of gluten-free flour that is highly nutritious. You can consume food items made from this flour daily. From buckwheat flour, you get nutrients like fiber, vitamins, iron, protein, antioxidants, and healthy fats.
#9 Millet flour
Millet flour is made from millet grains that are healthy for the body. The millet grains are like buckwheat grains in appearance and properties. Millet flour can be an alternative to all-purpose flour and is used in baking cookies, pancakes, cakes, etc.
#10 Spelt flour
Spelt is also a type of wheat grain, and the flour milled from it is healthy for everyone. It helps in boosting the protein level in the body and does not cause any side effects. If you don't have whole wheat flour, you can use Spelt flour as a healthy option.
Summary
You cannot bake all the items just from one type of flour. You require flour with unique features to bake different recipes.
For bread, you require bread flour.
For cakes and pastries, you need cake flour.
For making pasta and scones or cookies, you need all-purpose flour.
All flours come with distinct characteristic features that help in baking unique items. According to the dieticians, not all flours are healthy. Experts have classified the flours available in the market in different categories. Some are considered and healthy; whereas, some are not. Choose the right kind of flour according to your health and what you wish to prepare.