5 Of The Healthiest Flours For Every Purpose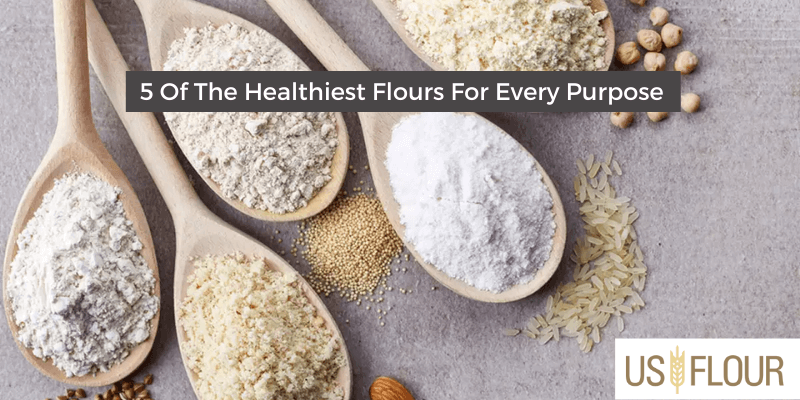 Flour is a staple ingredient that you would find in almost all kitchens. Whether it is a home kitchen, pantry of a café, restaurant, or bakery store. Flour is used in preparing a wide range of delicious food items such as dessert, pasta, casseroles, and various other baked items. Experts, bakers understand that you require different types of flour in baking different items. You can use white flour(all-purpose flour), cake flour, pastry flour, and various other flour to bake delicious food items.
The important thing to note here is to know what type of flour is healthy for the body. All the flour mentioned above is refined flour. In simple terms, they are milled from the endosperm part of the grains and eliminate the bran and germ. This explains that these flour do not have enough nutritional value. Whereas, if you use whole grain flour such as wheat flour, it comprises a wide range of nutrients—fiber, essential minerals, vitamins, and antioxidants.
Apart from whole wheat flour, there are many other types of flour that are healthy for consumption. So what are these healthy flour that is full of nutrients?
1. One Of The Most Nutritious Flour—Almond Flour
As the name suggests, almond flour is milled from blanched almonds. Before you ground the almond, you should remove the skin and let it dry completely. If you are milling the almond along with the skin, the flour will have a coarse texture and even have a different taste. You can choose to use almond flour with skin and without skin as per your preferences. Almond flour is considered nutritious because it comprises healthy fats, high levels of protein, and fiber. Moreover, it does not have an excessive level. This makes almond flour nutritious. If you want to avoid gluten in your diet, almond flour would be the best for you.
#2 Right Amount Of All Nutrients—Coconut Flour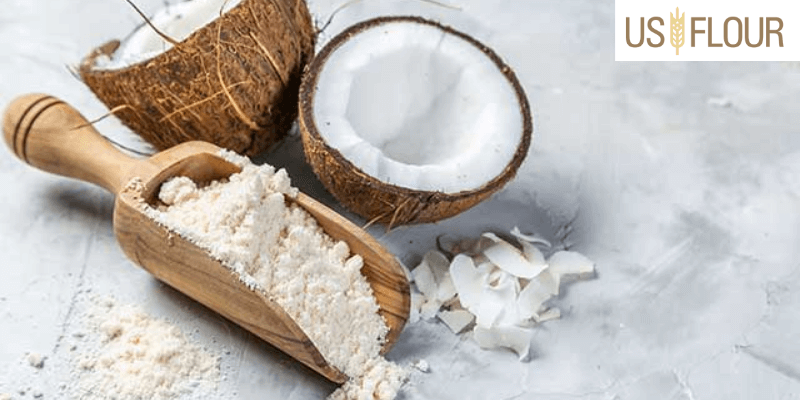 Coconut flour is made for dried coconut. As there is nutrition present in the coconut, you can find all of these in the coconut flour as well. With coconut flour, you get a nutty flavor that encourages you to bake something delicious. Coconut flour is high in fiber and fats. You can easily compare almond flour with coconut flour to know which would be better for baking. If you are looking forward to baking something exotic, you can blend small quantities of both flours to have a better taste. To reap the nutritional benefits offered by coconut flour, you can prepare different items and consume them.
#3 Whole Wheat Flour
When you are talking about nutritional flour and not including whole wheat flour in the list is not possible. Whole wheat flour comprises all the essential minerals, vitamins, fiber, protein, and antioxidants. Whole wheat flour is milled from the wheat kernel that contains all three parts—bran, endosperm, and germ. Due to this, you get all the nutrients such as vitamin B6, zinc, magnesium, and iron from the flour.
Usually, many people substitute whole wheat flour with all-purpose flour as a way to adopt a healthy lifestyle. But the whole wheat flour is slightly coarse in texture and has a different taste. So be careful while substituting and use in moderation. You can bake a lot of things with whole wheat flour, such as bread, muffins, scones, cookies, and biscuits.
#4 One Of The Healthiest Flour Is Oats Flour
You can easily guess that the oat flour is made from oats. As it is prepared from oats, it retains all the properties of oats. The flour is sweet in taste and imparts a chewiness to the baked goods. In this flour, you usually get a lot of fiber and protein along with other nutrients. If you want to bake something with oats flour, make sure you get the freshest flour. Oats flour is the best when it comes to preparing delicious items including muffins, and pastries.
#5 Chickpea Flour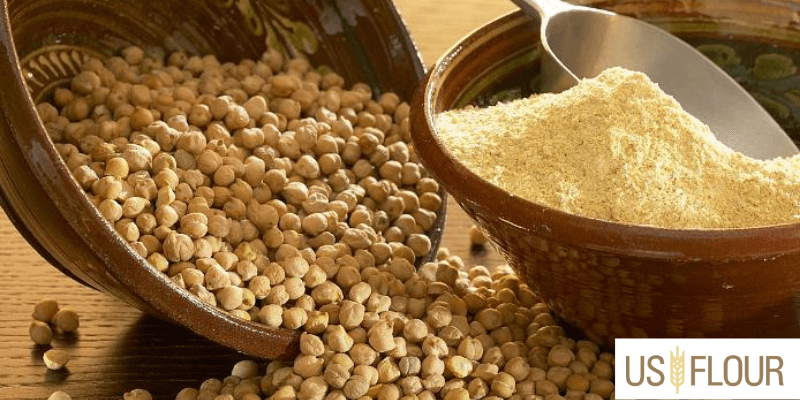 You might be familiar with chickpea flour as it is available in all the stores easily. The flour is prepared from milling chickpeas and comprises protein and fiber. Chickpea flour has the best binding capacity, and you can make the best pancakes with it. This flour is mainly used to prepare savory items.
Summary:
These are some of the best flours that you can include in your daily diet. You can check out the recipes for using the flour from the internet. For ideal health, it is necessary to have a combination of these flours in your daily diet. Get these, and more varieties, of the finest milled flours from US Flour.