Tips For Baking And Cooking With Gluten-Free Flour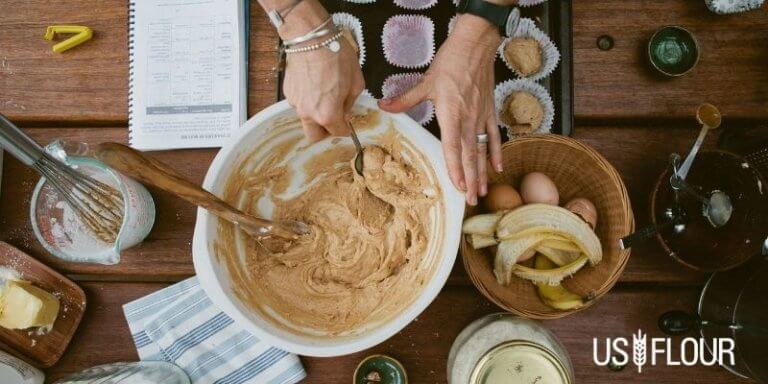 Baking is not just an art but a science that requires precision and accuracy if you want to eat delicious baked items. For baking different food items, you would require different types of flour because the type of flour would be the deciding factor of the texture and taste.
Nowadays people are getting more and more health-conscious and are very particular about the type of flour they are choosing. People who are allergic to gluten would prefer to have flour that is gluten-free. Though many people switch to gluten-free flour as part of their healthier lifestyle.
But baking with gluten-free flour is not as simple as you would think. You would have to understand how to bake the food items with perfection and substitute the gluten-free flour accordingly.
If you are not sure about how to make the best use of gluten-free flour, then don't worry. We have rounded up some of the best tips that will help you bake and cook with perfection with the use of gluten-free flour.
#1 You Must Be Sure About The Baking Time
If you have been baking for a long time, then you might be aware that different food items require different baking times. So it is quite important that you understand the baking time and set up the oven accordingly. Experts would also recommend that you can place the item to be baked in a preheated oven so that you get better results.
When you are making use of gluten-free flour in baking, you would have to be extra careful and keep constantly monitoring the food in order to ensure that you are getting the right results or not.
Pro Tip: When you're using gluten-free flour for baking, you would need a long baking time, and the temperature should be lower than what you usually set.
#2 Be Careful While Preparing The Dough With Gluten-Free Flour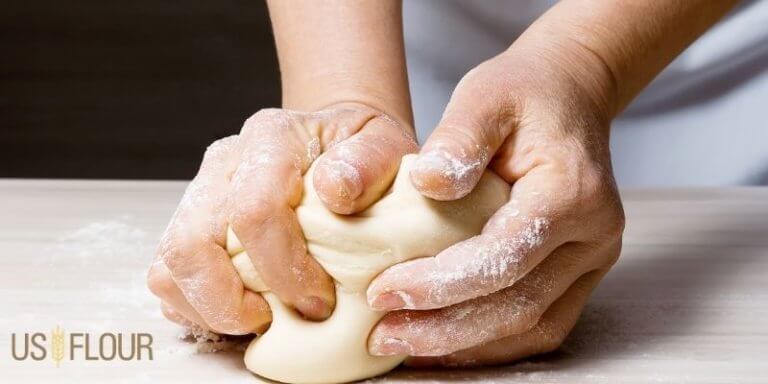 If you have used a simple baking flour, then it would have a high amount of gluten present in it. The gluten consists of glutenin and gliadin, which makes the dough very sticky when it comes in contact with water. The stickiness is due to the presence of the gluten molecule, which will make the bond elastic or stretchy. But when you are making use of gluten-free flour, it will not be sticky and a bit hard. So you would need to add more water to make it a soft and smooth texture.
#3 Without Gluten The Dough Will Not Rise To High Level
The presence of gluten in the flour is what makes them rise and also makes them smooth. This is because gluten absorbs more water and helps the dough to rise. But in the absence of gluten, you would have to add baking soda in small quantities so that the dough gets some fluffiness.
Besides this, the gluten-free dough would require more kneading as compared to the normal flour because it will help the molecules to spread out and make the dough elastic and fluffy. Apart from this, kneading the dough also helps the bond between the molecules strengthen. You can also add some yeast and let the dough rest for a while to give it a bit of fluffiness.
#4 You Should Ensure Proper Moisture Content Is Present In The Dough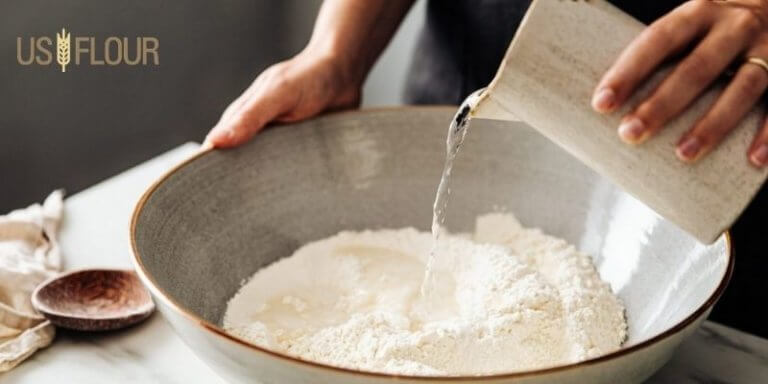 While using gluten-free flour, it is recommended to add more water to balance the moisture level in the baked item. But besides water, there are many other things that you can use to increase the presence of moisture in the dough — it can be yogurt, or cream, or even fruit juices.
You can also make use of brown sugar and honey instead of white sugar, as these sweet substances will enhance the taste as well as the texture of the baked item. Sometimes people also add an extra egg but be very cautious as it can strongly affect the taste of the baked item.
Summary
Although you might love baking but to end up with a great delicious food item, it is necessary that you are making use of all the right ingredients in the right proportion. You would have to be more cautious if you are using gluten-free flour. It is extremely healthy but to get the right fluffiness and taste, you must follow the aforementioned tips. So what's stopping you? Start baking your favorite items now!