Comprehensive Guide: Buying Flour in Bulk!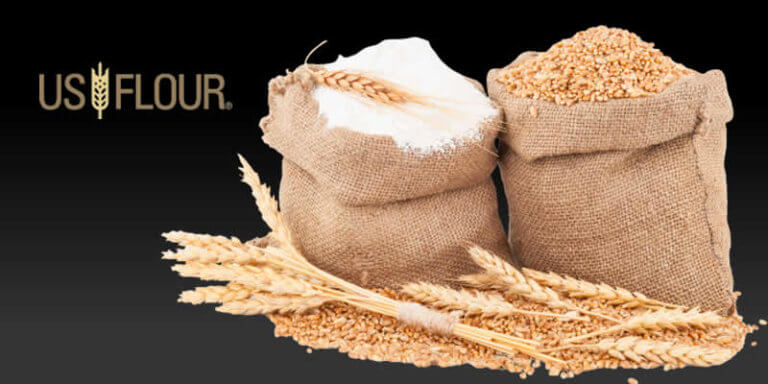 Flour is the most important ingredient while you are planning to bake something. But what if you are out of stock and forgot to get the flour from the stores? To avoid such situations, most people buy flour in bulk. Buying flour in bulk is helpful because you don't have to run around the grocery shops every time you fall short of it. But there are certain things that you need to consider before buying flour in bulk. This comprehensive guide will help you out.
What Type Of Flour You would Be Needing In Bulk: In the market, you would come across different types of flour for different purposes such as bread flours, all-purpose flour, cake flour, pastry flour, etc. So before buying in bulk, you must know what type of baking flour you use the most. You must get only that flour in bulk. For instance, if you get cake flour in bulk and then don't use it often, it would become stale and rancid. Most often people purchase all-purpose flour in bulk as it can be easily used in a wide range of baking items. So it is very important that you understand what type of flour you need and then think about the quantity.
Focus On The Quantity Of Flour That You Would Need: If you have a large family or if you like baking too many items, you would generally require flour in bulk. But deciding exactly how much you would be needing for the next 4 to 5 months is quite essential. You cannot just buy too much and then stock in the pantry shelf. When you are cooking or baking on a regular basis, you have the idea of how much flour you require in a month. So accordingly you need to get the bulk flour for the next 6 months.
Well, you can stock it even for a year, but experts recommend that flour should be stock for more than 6 months. After that, it might start losing its freshness.
From Where You Should Get Flour In Bulk: While purchasing flour in bulk, you have to be vigilant about the quality of the flour. The grocery stores always have a fresh stock of different types of flour, so you can easily get it from there. Moreover, the local flour suppliers also provide fresh flour as they have to fulfill the demand on a daily basis. So you can check out such places where you can get high-quality flour and then make your final decision.
Try out Different Flour Brands: In the market, there are different types of flour brands. You can have a sample of each and try out. It will help you to know which brand you find the best and then get the bulk flour of that particular brand.
Why Do You Think Buying In Bulk Is Helpful?
As we discussed earlier, buying flour in bulk is great as you don't have to run to grocery stores at the last minute. But besides that, there are many other factors that make buying in bulk beneficial.
You Can Save A Lot While Buying Flour In Bulk: Generally, whenever you buy small quantities as compared to the bulk, it is a bit expensive. So when you buy flour in bulk, you get it at a wholesale price which is almost 40 to 50% less than the actual price.
You Help In The Environment: When you buy flour in bulk, you eliminate the cost that goes in packaging. This directly reduces the amount of energy that goes in making packages, as well as you also reduce the amount of waste produced by small packets. Moreover, the transportation requirement is also reduced when people start opting for bulk flour rather than small packaging.
It Provides Flexibility In Getting The Exact Quantity: When you buy a small packet you might end up feeling that you got too little or more. But when you are getting the flour in bulk, you can measure the quantity and get the exact amount you want.
Summary:
Buying flour in bulk is actually beneficial, but always remember the above points before you step out to get your bulk package. Being vigilant about what type of flour, the quality, and how you are buying is very essential. It will help you from wasting money on unnecessary things and get you the best.