Few Points You Should Consider While Selecting Wholesale Flour Supplier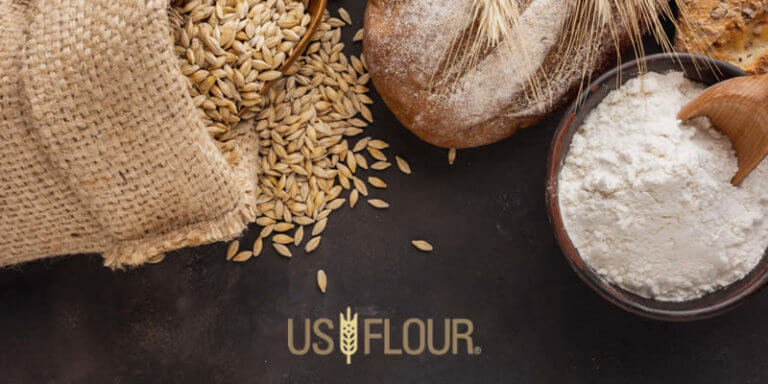 Flour – You might be aware that flour is considered one of the most vital elements in all food manufacturing. Flour is basically a powdered form of grounded grains that finds its place in homes, hotels, restaurants, and cafes. The flour is used for many purposes, such as baking bread, cakes, or pastries. 
Flour is essential for the flour producers as well as flour suppliers. Well, there are numerous wholesale flour suppliers, but not everyone provides fresh and high-quality bulk flour. For that, you need to contact the best Wholesale Flour Supplier in your vicinity. 
Now here comes the most essential point, how will you get to know who is the best wholesale flour supplier? What are some points that you need to consider while selecting a wholesale flour supplier?
What Do You Mean By A Wholesale Flour Supplier?
A wholesale flour supplier is the one who purchases large quantities of flour (different types of flour) directly from the manufacturers and then resells the flour to a wide range of retail flour suppliers and e-commerce stores.
Finding and selecting the best wholesale flour supplier to work with can seem like a daunting task, but it doesn't have to be. Follow the tips below to learn how to select the right wholesale flour supplier for your business.
#1 Try To Contact The Flour Supplier First
Before researching wholesale flour distributors, you must contact flour suppliers to see if you can get bulk flour directly. You can check the quality of the flour, its freshness, and the price. If you are satisfied with the product, you must ask the suppliers to provide information about the wholesale flour suppliers. Small millers usually have a minimum purchase requirement, so it might happen that they cannot meet your requirements.
#2 You Can Ask Your Flour Supplier For A List Of Wholesale Flour Distributors
The supplier of the product you are buying is likely the best source of information on who the distributors are and how reputable they are. Ask them for contact information so you can get in touch directly.  If not, you can check out the wholesale flour supplier directories:
Generally, wholesale directories often list not only wholesale flour suppliers, but lists of their trusted and reliable wholesale flour suppliers. Remember, this is a supply chain that works on the basis of trusted partnerships, so the lists on these sites will give you a reliable indication of credible distributors.
Tips for using wholesale directories to find wholesale flour suppliers
Read reviews:

Again, reading customer reviews will provide you with the names of reputable wholesale flour suppliers, and the ones to potentially avoid.

Filter distributors:

Filtering for specific needs and products will help you narrow down your search for the best wholesale flour suppliers.
#3 Have a Productive First Contact With a Wholesale Supplier
Once you have the whole list of flour suppliers, begin contacting wholesale suppliers, either using the list you got from the manufacturer, flour supplier phone book listings, or a wholesale directory. The important things that  you would want to find out are:
Their minimum order requirements

Their wholesale unit prices

The region they supply
 Large Volume Of Inventory: For selecting a wholesale flour supplier, you must know that they must have a large volume of inventory. Most of the e-commerce stores, small milers, and other flour suppliers choose to rely on wholesale suppliers to ensure that they have plenty of inventory on hand. 
You can make this initial contact by phone or email, then follow up by phone if you need more information or would like to move forward. To find the best possible match for your business, it is essential, to be honest about what you're looking for.
#4 You Can Attend Local Trade Show
Trade shows are one of the most powerful ways to build and grow your business. These events are designed for everyone who wishes to connect with wholesale flour suppliers, distributors, and manufacturers.
Trade shows allow you to meet and speak with dozens of wholesalers, suppliers, or manufacturers in a single day. These face-to-face conversations often avoid misinformation or communication difficulties that can occur when contacting people online.
#5 Before Selecting The Wholesale Flour Supplier, Ask For Sample
When you've found a wholesale flour supplier who can meet your requirements, get a sample of their product, inspect, and test it for yourself.
Summary
Finding the right wholesale flour supplier gives you more time to focus on growing your business, while flour suppliers can focus on providing the best flour and other related products. The process of getting the right wholesaler is somehow difficult especially if you don't have the knowledge of searching for potential flour suppliers.