How To Buy Flour In Bulk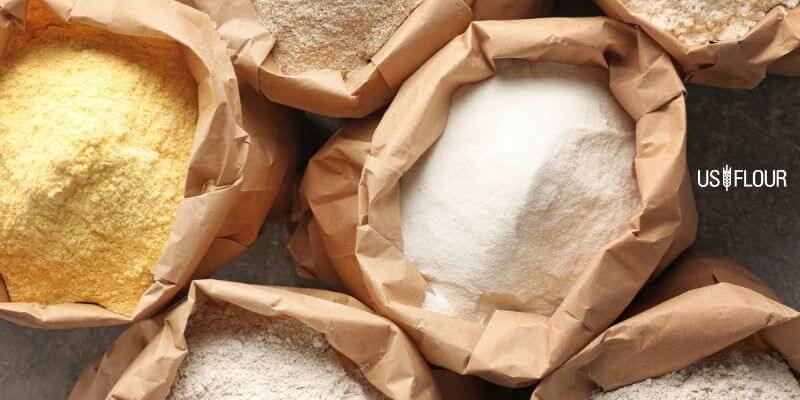 Flour is the most commonly found food ingredient in almost all kitchens. Whether it is a home pantry, a café, or a restaurant, flour is a staple item. Why do you think flour is the most basic food ingredient? Flour is versatile and can be used in the preparation of a wide range of sweet and savory dishes. You need to know what type of flour you need and for what purpose. When you need flour for preparing a wide range of items, it is better to get flour in bulk.
Buying flour in bulk is a daunting task as you need to consider a lot of points. If you get low-quality flour, it will end up in the waste bin. Moreover, different flour exhibits different properties. If you are good at baking, you know the flour quantity you need for baking specific items. If you are not aware of the flour types and how to buy them in bulk, we are here to help.
These points will help you buy flour in bulk and make an informed decision.
 #1 Know What Type Of Flour You Need To Buy In Bulk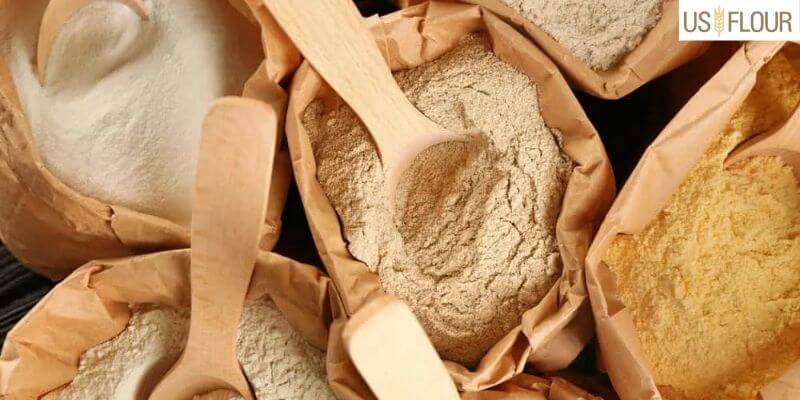 Every individual has different likes and dislikes. Similarly, when it comes to cooking and baking, not all would prefer to have all-purpose flour. People who focus more on the nutritional values will use whole wheat flour instead of all-purpose. So the first thing that you need to do is plan what type of flour you need. Whether you are getting the flour from grocery stores or online shops, there will be a wide variety.
In the stores, you will come across all-purpose flour, bread flour, wheat flour, self-rising flour, gluten flour, gluten-free flour, cake flour, pastry flour, and more flour varieties. This sheer range and choices to make before buying flour may confuse you. It may increase the difficulty while buying the flour. Therefore, you must prepare a list of flour you will need in bulk. So that when you reach the grocery store, it is easy for you to make an informed choice.
#2 Understand Whether You Want To Buy From Branded Packets Or From Bulk Bins
According to experts, both options are good. If you are buying flour from bulk bins, you can ensure the freshness of the flour. It is because the bulk bins are filled every three to four hours. It ensures that the flour is fresh and would stay in your pantry for the next 6 to 7 months.
If you prefer to buy branded packaged flour, check for the manufacturing dates. With this information, you can analyze the freshness of the flour. If the flour is 3 to 4 months old, then it is of no use buying in bulk. The flour would become rancid within a short period. Usually, buying from the bulk bins helps you get the exact quantity. It also leads us to the next point.
#3 Know The Exact Quantity Of Flour You Need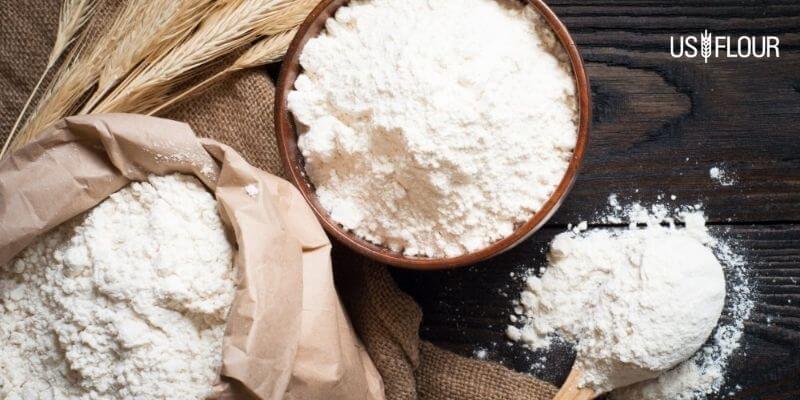 Every family or individual has different flour requirements. Some people need more than 15 to 20 lbs of specific flour, and some might need less than that. If you belong to a nuclear family, your monthly needs are less compared to a joint family. So, get the exact quantity of the flour you might be needing and get it in bulk. If you are not clear about the quantity required, then you may end up buying less or excess quantities. Both the situations are not favorable. Take your time, prepare your list, and then buy the flour in bulk.
#4 From Where Do You Want To Buy The Flour
People have multiple options when it comes to buying flour in bulk. You can get it from grocery stores, online stores, and even from local flour mills. According to the experts, you should buy flour in bulk from those who specialize in supplying flour in bulk quantities.
The bulk suppliers ensure that right from grain selection to production of flour, utmost care is taken to ensure the high quality and freshness of the flour. You won't get expired or rancid flour from such a supplier. Although online stores may offer you the best deals, you cannot check the quality of the flour until you get it home. You can even try your hand with different brands that offer fresh flour.
Summary
Buying flour in bulk has its benefits. But that does not mean that you buy any flour available in the market. You will be feeding your family. Therefore, it is essential to note the flour you get is of high quality. You can consider the given points while buying flour in bulk. Check the packaging, price, and quality. At US Flour, we have been ensuring for over 100 years that kitchens across the nation have the best quality flour.