How To Source Bulk Flour In USA
Most of you may be managing to get hold of all the food you need during the lockdown, including flour. If not, you might need a new way of tracking some down. Since coronavirus hit the USA, there has been a spike in customers stocking up on flour and other baking essentials, which has made it difficult for suppliers to keep up with demand. But even after 3 to 4 months, getting good quality flour is still dicey. But don't worry, here are some places where you can source flour easily.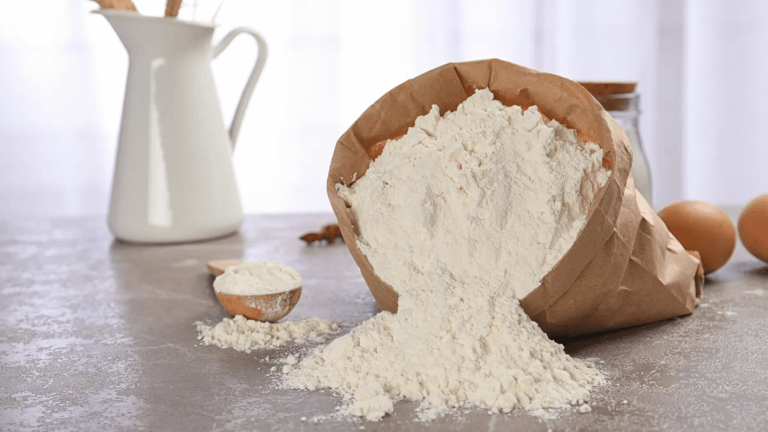 Local Flour Vendors/Shops
You must check out the availability of flour at your local shops, often small vendors have access to different supply chains. You can easily get high-quality flour from small vendors. Local flour suppliers also pay attention to the freshness of the flour. To get hold of fresh flour, you must buy it from stores where bags don't linger on the shelves for too long. If you don't use flour often, buy smaller bags, that way you can get new, fresh bags faster. Usually, local millers provide fresh flour to the customers.
Specialist suppliers
Specialist suppliers or flour mills have specific slots online. For this, you would require a little patience, but these are often released daily. Get in quick! Below is a list of companies that sell flour. Supply is fluctuating, so it's best to check their websites daily. You can even subscribe to their services or sign up for newsletters so you can make an order. Delivery areas/pick up will vary wildly as the company sizes range from small to country-wide. There may also be a cost implication, so be sure to check before ordering. This isn't an exhaustive list because new ventures are coming online all the time.
Squires Kitchen: Squires Kitchen has a range of flours in sizes from 4kg upwards, plus yeast (when it's in stock) and all their usual cake decorating items. Delivery times vary, so check the website.
Cake Craft: Another source of catering quantities (16kg) of flour is Cake Craft. If you're a keen baker, you'll work through a batch in no time.
US Flour: US Flour is considered the best bulk flour supplier specializing in wheat products. They have been supplying a wide range of flours to North America's leading food manufacturers, bakeries, and wholesale distributors for over 100 years. The core focus is on the production of a large variety of flours and ingredients that exceed expectations in quality, consistency, taste, and cost.
Getting Flour From Restaurants
You might be wondering how? Well, local restaurants always buy flour in bulk. You can check your local cafes, bakeries, restaurants, and their franchises. Some popular restaurants have strong supply chains with millers and mini supermarkets. So it would be easy for you to get the required amount of flour. During the COVID-19 most of the businesses have switched to selling the raw ingredients their supply chains were already set up for, for flour, particularly check bakeries and pasta makers.
Local Baker
Your local bakery generally could have huge quantities of flour as well as a steady supply from industry wholesalers. You can place an order for about 10 to 15 pounds of flour at affordable rates. (Local bakers don't charge you extra for the flour, because they have plenty of it.
Summary:
Flour is a pretty obvious baking essential. When you first start baking, you'll very quickly learn you need at least a couple of different types of flour in your pantry. All-purpose flour, Bread flour, Cake flour, Pastry flour, and the list goes on. It seems you need at least one kind for all of your favorite desserts. You've probably seen multiple varieties of flour on your local grocery store's shelves. But what would happen when you do not find flour in the store? So, where do you get flour if local supermarkets and the "everything store" are both sold out? At the above-mentioned places you would definitely find flour (even in bulk). You just need to make some effort and find the right supplier.