What Should You Know About Wholesale Flour Distributors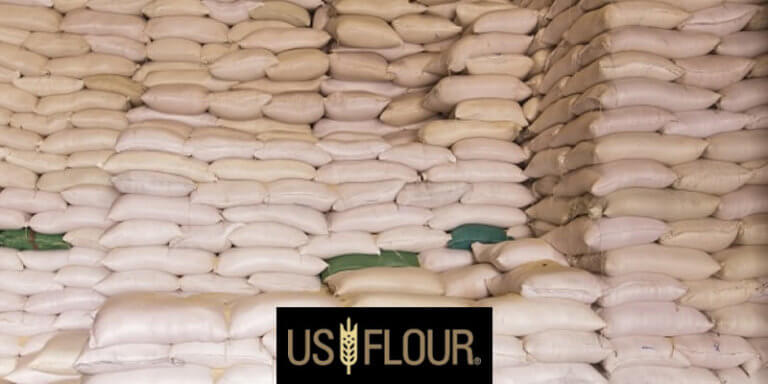 When you buy from any grocery store – physical or online, chances are the product wasn't actually made or even sourced by the shop. Almost all the businesses use wholesale distributors as well as suppliers who can sell the products to the right customers in bulk. Moreover, they are helpful in promoting your business to diverse customers. Similarly, the flour milling businesses also use wholesale flour distributors who can get customers for their products. 
Who Is A Wholesale Flour Distributor?
As you probably know, whenever the manufacturers produce products and retailers sell them to end-users. Similarly, when the flour is processed and packed, it is sold to the flour retailers, suppliers, and other e-commerce stores. In between, however, there are a few key operators-also known as wholesale flour distributors-that serve to move the freshly milled flour from manufacturer to market. Generally, there are two types of flour distributors  – 
Retail Flour Distributors – The kind that sells directly to consumers (end users). 
Wholesale Flour Distributors – They buy products (flour) from the manufacturer or other source, then move them from their warehouses to companies that either want to resell the products to end-users or use them in their own operations.
What Is The Basic Difference Between A Flour Manufacturer, Wholesale Flour Distributor, and a Flour Retailer?
Basically, all three are part of a supply chain and interact in different ways:
A manufacturer actually makes the products they sell and often lacks the time or resources to put those products on shelves themselves.

Wholesale distributors

purchase directly from a manufacturer in bulk at a low price, then distribute those products to the next link in the chain, usually a retailer.

The retailer sells directly to the customer.
What Are The Key Responsibilities Of A Wholesale Flour Distributor?
The typical key functions of the wholesaler flour distributor in the distribution chain include:
The wholesale flour distributor has to carry stocks of flour from the supplier or from large-scale flour inventories and provide it to flour retailers/ local flour shops/bakeries etc.

Wholesale flour distributors help in generating volume flour sales through the multiplicity of smaller customers in the various market trade channels

Wholesale flour distributors must cooperate with the supplier in

maintaining market distribution;

introducing products to suitable trade customers (where the brand's target consumers match the outlet's typical customer profile);

generating a regular pattern of orders from the trade customers covered by the wholesalers;

promoting the brands through local promotional activity developed and organized by the suppliers.
What Are The Benefits Of Having Wholesale Flour Distributor In The Supply Chain?
Wholesale Flour Distributor Will Help You To Provide More Time to Focus on Your Business.

Rather than spending time relationship-building and looking for buyers for your

wide range of flours

, outsourcing this to a wholesale flour distributor can free you up to prioritise the areas of your business that matter the most to your long-term success. 
Wholesale Flour Distributors Provides Greater Distribution Of Different Types Of Flour and Market Coverage:

Working with wholesale flour distributors, you can spread the word more quickly about your different types of flours (or any other flour related products), reaching consumers in a larger and more diverse geographic area. Moreover, it would be beneficial for you to leverage your distributor's existing relationships, and possibly cultivate new ones of your own.
You Can Easily Free Up The Warehouse/Storage Space:

If your own warehouses are becoming crowded, enlisting the help of a wholesale distributor will allow you to offload some of that extra stock.
Move Out Extra Bulk Flour To The Customers:

If you have lots of extra bulk flour in stock for a specific collection, a wholesale distributor can take it off your hands and help you find a buyer. They can help you sell directly to the bakeries or e-commerce stores.
Logistics Advantages – Wholesale Flour Distributors:

Wholesale flour distributors often have existing processes and systems, or access to discounted shipping or warehousing, for instance.
Summary
:
Simply put, a wholesale flour distributor is a person or company that purchases different types of flour in bulk quantities directly from the manufacturer and then redistributes those products, usually to retailers. There can be several benefits of a wholesale flour distributor, but the most important thing is to find the best one for your business. Finding the right wholesale flour distributor can help your business in a big way by helping you get the customers easily. Moreover, they are beneficial for the customers as they get fresh, high-quality flour in bulk. If you take the time to locate and build a relationship with a qualified wholesale flour distributor, your customers will thank you!