5 Of The Healthiest Flours For Every Purpose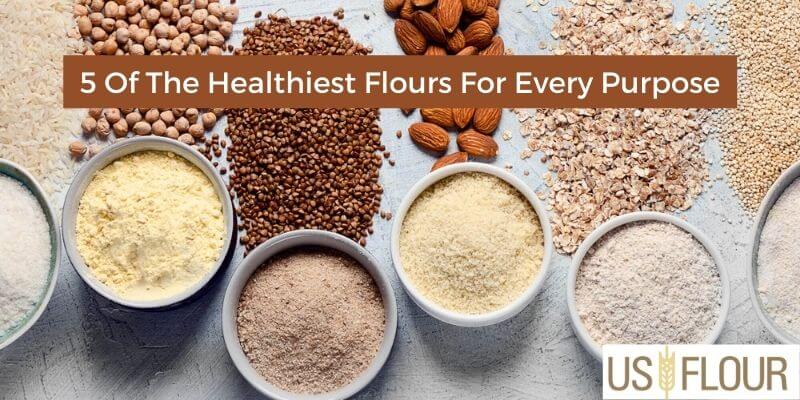 If you want to live healthily, then food and exercise are the two crucial aspects that you should focus on. When you understand what is healthy for your body, it becomes easy to remain healthy and fit. As the craze for healthy food is increasing, people are becoming conscious regarding the type of flour they are consuming. There are different types of flour available in the market, and each one of them has different properties. Due to the different properties, they are used for baking different items. But not all types of flour are healthy for daily consumption. You need to know what type of flour is healthy and contains a high amount of nutritional value.
If you are not aware of the different types of flour, do not worry. We have listed some of the healthiest flour that you can consume based on the research conducted by the experts.
#1 Healthiest Flour – Coconut Flour
Coconut flour is nutritious and healthy for the body, and it does not contain any type of granules or gluten. The flour is prepared by milling dried coconut into a fine powder. The coconut flour is soft and has a fruity smell. If you compare coconut flour with other grain-milled flour, the density of the coconut flour is greater. Moreover, it is nutritious, which makes it good in protein content, fats, fiber, and essential minerals. The minerals available in coconut flour are potassium and iron.
Coconut flour also contains healthy fats that help in increasing the metabolism of the body and reduce the effect on inflammation. Coconut flour is different from other flour as it has a sweet taste and smells and can be used for garnishing cookies, pastries, cakes, etc. The absorption ability of coconut flour is extremely high, so while using the flour ensure to use liquids in high quantity to make the items fluffy.
#2 Healthiest Flour — Almond flour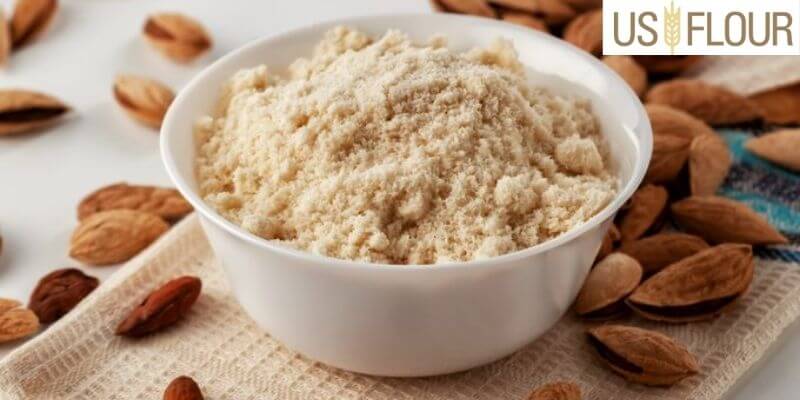 Almond flour is another one on the list of the healthiest flour that you should consume to keep yourself healthy. It is ground from the blanched and dried almonds. Just like coconut flour, almond flour does not have any gluten in it. It is better for people who want to consume baked foods but are intolerant to gluten.
Almond flour is considered healthy because it comprises magnesium, healthy fats, omega-3, vitamin E, and protein. Keep in mind that almonds, like other nuts and seeds, are high in calories. Almonds flour is also known for improving brain health and reducing the risk of cholesterol. Almond flour is extremely tasty as it has a nutty flavor that comes the baked items tastes wonderful. You can use it to prepare cookies, biscuits, pancakes, and much more.
#3 Healthiest Flour — Quinoa Flour
As the name suggests, you can easily make out that the quinoa flour is made from Quinoa. Once again this is a healthy flour that does not have gluten in it. You can use quinoa daily as it is a good way to intake protein, iron, and fiber in your body. Most often, the flour helps in reducing the inflammations in the body with a high amount of antioxidants. You can easily improve your digestive health with quinoa flour.
The texture of the quinoa flour is quite soft and moist. Due to this, the baked items are completely tender and tasty. You can always use wheat flour along with quinoa to baked various food items. The best things that you can bake from quinoa flour are crusts, scones, pancakes, and even pizza.
#4 Healthiest Flour — Whole Wheat Flour
Wheat flour is yet another nutritional flour that is used for baking different types of food items. You can avail whole wheat flour at any grocery store in different quantities. The nutritional values in whole wheat flour are higher because the flour is milled from the entire grain kernel. The wheat grain kernel comprises endosperm, bran, and germ that increases the minerals, vitamins, fiber, and protein in the flour. One thing that you should understand is that it produces a high amount of gluten. So if you are intolerant to gluten, you should avoid it.
#5 Healthiest Flour — Buckwheat Flour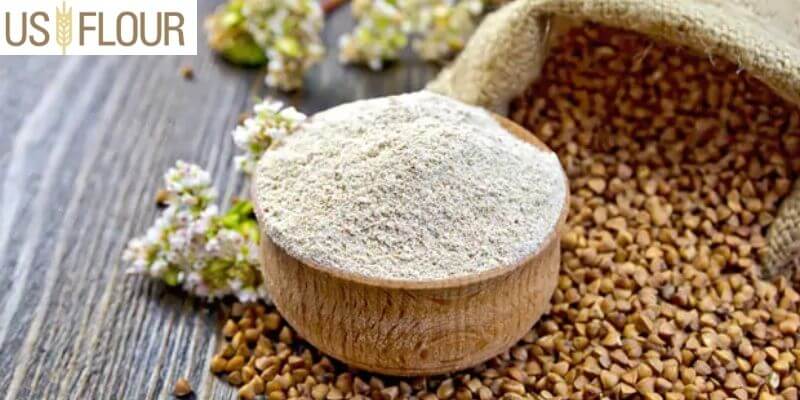 Buckwheat flour is milled from buckwheat, and it has a grain-like appearance. The buckwheat is derived from the plants, and therefore the flour does not contain any gluten. It is rich in protein and fiber that helps in enhancing the digestive health of the body.
Summary
If you want to start consuming healthy flour, always bake something in smaller quantities. Slowly, you can increase the quantities. It will help you to get accustomed to the taste. Choose the most healthy flour and get started today! Visit US Flour to pick from a wide variety of high-quality flours.